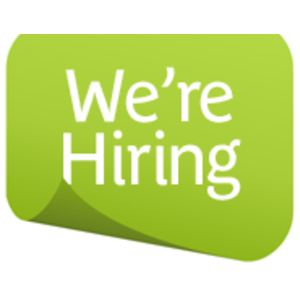 Title: Physio Med (Leeds) Band 5/6 Physiotherapist Full/Part time
Work Status: Employed / Self Employed
Location: Physio Med Leeds and Guiseley
Reporting to: Clinical Director
Employer: Physio Med Ltd
Salary: To be Confirmed
Working Hours: Dependant on agreement
Holiday entitlement
Employed: 20 days per annum increasing 1 day per yearly anniversary to a max 25 days, plus bank and statutory holidays.
Self Employed: no restriction, within reason
Working Hours: Dependant on Agreement

Overview of the post:
An exciting opportunity for the right Physiotherapist to join our Clinical Team.
Physio Med is one of the leading UK providers of Occupational Health Physiotherapy. We deliver a comprehensive range of Physiotherapy services to our clients using a variety of innovative clinical delivery models.
Physio Med are looking for full and part time Chartered Physiotherapists for clinic based hours and working within our award winning telephone triage service.
As an Outpatient Physiotherapist, you will manage a varied case load of general musculoskeletal conditions, including GP, Consultant, Solicitor and Company referrals.
The Triage role is an interesting and varied role where you will perform Triage calls for our Physiotherapy Advice Line P.A.L. service and provide clinical support for a team of clinical and non-clinical staff members.
About us:
We provide workplace physiotherapy solutions to businesses across a wide range of sectors, including industrial, commercial, call centre and retail environments. We care for companies with as few as two employees through to those with more than 115,000 on the payroll.
Responsibilities:
Provide Physiotherapy within our clinics
Provide Physiotherapy via our telephone based Physiotherapy Advice Line
Join in the In House CPD
Complete the necessary reports in line with our Physio Med standards
Completion of clinical notes using our TM2 System
To adhere to the Physio Med's policies and procedures.
To contribute positively to the Physio Med team.
Essential Requirements

Member of HCPC and CSP.
Excellent communication and telephone skills. A good understanding of IT (Microsoft Outlook, Excel & Word).
Ability to work as part of a professional team.
Desirable Requirements
Experience in delivering over the phone triage

Benefits

We will offer you:
A highly competitive salary/hourly rate
Top class Physiotherapy facilities
Access to ongoing CPD and career development
Free use of Gym onsite (Leeds clinic)
Free eye tests
Quarterly social events
Christmas party
If you would like to join the Physio Med team and would like to be considered for a post please contact.

Contact: mark.fletcher@physiomed.co.uk or Physio Med Ltd, Chartered House, Gelderd Road, Leeds, LS12 6DT. Tel: 0113 229 1300.