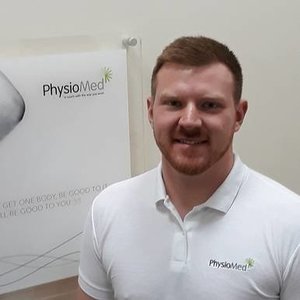 At Physio Med, we know that playing sports or taking part in a sporting event takes time and commitment. Not to forget, aches and pains along the way. But don't let that stop you!
We are currently offering all new patients at our Leeds clinic, £10 off a 1 hour sports or deep tissue massage treatment with Paul Kernick.


Sports Massage
Whether you're an athlete, regular gym goer or have a physically demanding job, then a Sports Massage would benefit you.
This type of massage treatment helps to improve physical performance and mobility by manipulating soft muscle tissue. As a result, a sports massage helps to reduce the build up of lactic acid in the body that helps to prevent muscle soreness.
Only £28 (normally £38)
Deep Tissue Massage
If you're suffering from a particular problem, such as chronic muscle pain, we recommend contacting our team of Chartered Physiotherapists to see whether Deep Tissue Massage Treatment could be right for you.
This type of massage therapy addresses the deeper muscles within the body. At the beginning of a deep tissue massage, lighter massage techniques are applied, this helps to stimulate and warm up the muscles. After that, more strategic massage techniques are used to reach and target the deeper tissues.
Only £28 (normally £38)
Terms and conditions:
Offer is only available to new patients at our Leeds clinic with our Sports Massage Therapist Paul Kernick.
Offer is only valid for 60min treatments.
Offer ends 30th June 2019.