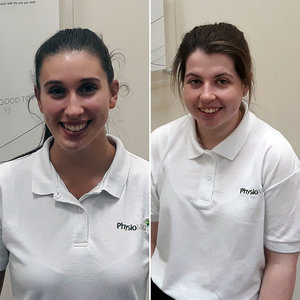 Pay for a 30 minute Sports Massage with Vikki or Bethany (£23) and get 30 minutes FREE!
Who would benefit from a sports massage?
Anyone!
A sports massage isn't just for those who play/practice sports that are injured, it can also offer many benefits to uninjured people who are aiming to improve their overall sport performances.
A sports massage can also benefit people that have physically demanding jobs and people suffering from an old injury. Even people that have sedentary desk jobs can even benefit from a sports massage.


What is a sports massage?
This type of massage treatment helps to improve physical performance and mobility by manipulating soft muscle tissue. As a result, a sports massage helps to reduce the build up of lactic acid in the body that helps to prevent muscle soreness.
Most people think that you need to get a Sports Massage when you're injured. However, this isn't the case. Athletes and sporting professionals choose a sports massage to help reduce tension and stresses that accumulate within the body's soft tissues during regular training.


Terms and conditions
This offer available to new patients only.
Available at our Leeds clinic with our Sports Massage Therapists Vikki Adams and Bethany Turner.
Offer ends 30th November 2019.