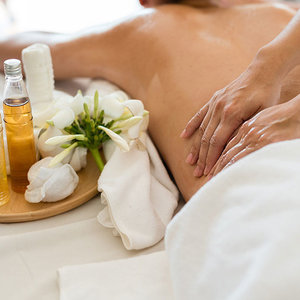 We offer Aromatherapy Massage treatments at both our Leeds and Guiseley clinics.
Traditional Aromatherapy Massage uses essential oils along with specific techniques to help rebalance body, mind and spirit. Using an individual blend of essential oils this type of massage offers a relaxing, unique experience helping to relieve physical and psychological ailments of the body.
Essential oils are highly concentrated and penetrate directly into the bloodstream. They have a vast range of therapeutic properties and can be used to treat health conditions or simply stimulate or affect mood.
The treatment is very gentle and relaxing so is a good option for people with touch sensitivity, pain issues and for pampering.
Some of the main health benefits of an aromatherapy massage include;
Reduce anxiety
Boost energy levels
Induce sleep
Strengthen the immune system
Increase circulation
It is also of course exceedingly good for the skin and can be used for anti aging, skin conditions, weight loss and detoxification.
Appointments are for 60 mins
Please note: that the Therapist will need some time on the initial appointment to assess your condition before starting the treatment
We also have packages available which include products to take away to extend the therapeutic effects.
Aromatherapy Massage Appointments in Leeds and Guiseley
£43 for 60 mins
Whether you're suffering from aches and pains or looking to treat a loved one, call Physio Med on 0113 853 5130 to book your treatment today. We're open Monday to Friday, 8am to 8pm.