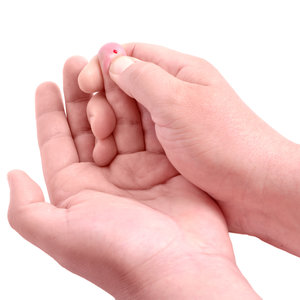 COVID-19 Blood Test
Or more accurately an IgG antibody test is our new COVID-19 door to door testing service that lets you know with maximum accuracy if you have had the virus, no matter how mild your symptoms may have been.
We try to answer all your questions, see below and we are here to help.
What is an IgG antibody test?
This is a blood test that measures the level of Immunoglobulin G antibodies in the blood.
What are IgG antibodies?
IgG is an abbreviation of Immunoglobulin G and is a type of antibody and is the most common type of antibody found in blood circulation.
This antibody which is also known as an immunoglobulin is a large, Y-shaped protein produced mainly by plasma cells that is used by the immune system to neutralise pathogens such as bacteria and viruses.
Pathogens are essentially anything that can produce disease. A pathogen may also be referred to as an infectious agent, or simply a germ.
Following an infection such as Covid 19, 2 – 3 weeks afterwards these antibodies can be detected in the blood to identify if you have had the infection.


Only £95
Call 01132 291300
What you need to do
The test involves taking a blood sample from a finger prick. During Covid 19 and social distancing this is one of the safest ways of producing a sample.
You will receive the following:
The laboratory test with all the instructions
A pre paid envelope to send the sample back to the lab
All you have to do is place the lancet against your finger to puncture your skin and cause it to bleed. You usually get 2 – 3 drops of blood that are released straight away however the platelets that cause your blood to clot will soon start to act. When this starts to happen you need to massage your thumb around the puncture site to start the flow again. Just remember to read the instructions carefully before your start.


4 simple steps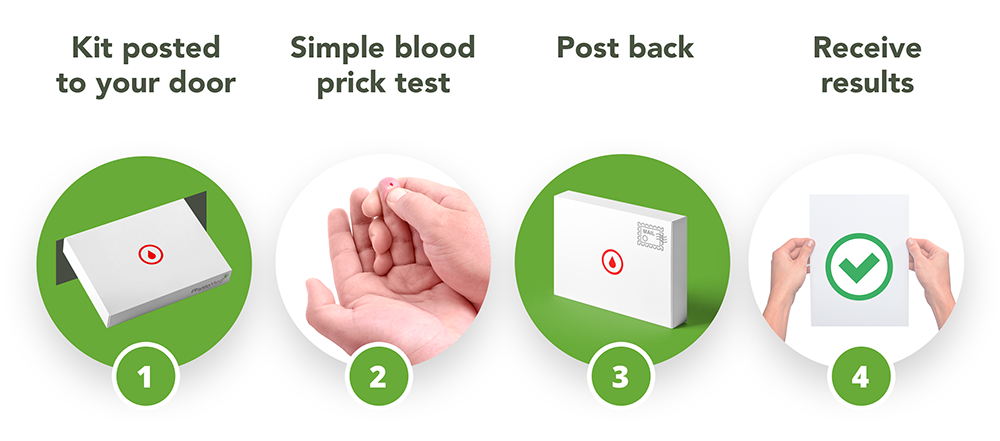 When to perform the test
21 days after you suspect you may have been infected.
Please remember - This is an antibody test to tell if a person has been infected.
It won't tell you who is infected as the antibodies that are generated, can only be detected in the blood 2 – 3 weeks after the infection.
So if you have been unwell just wait 21 days before you do the test. Some people may have had no symptoms at all however can still perform the test to see if there are antibodies present and see if they have had Covid 19.
Only £95
Call 0113 853 6667
Frequently Asked Questions
Prices
IgG Antibody Home Blood Test
£95