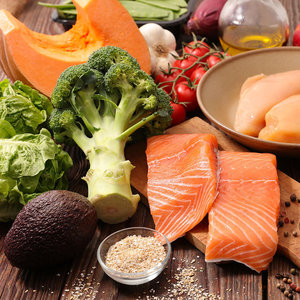 Nutritional Therapy is a complementary medicine considered particularly suited to those suffering chronic conditions and looking to optimise their health. It uses nutrition science and is focused on a personalised approach to support individuals. A variety of tools are utilised to assess the current health status and identify potential nutritional imbalances.
We offer Nutritional Therapy Treatments for the following:

I had 1 consultation in which Atavia advised and recommended I change and cut out certain things in my diet that might be causing my symptoms, which I did.
Within a week of Atavia's suggestions my symptoms had massively improved. I found Atavia to be professional, honest, and straight talking I'd definitely recommend her to someone suffering the same symptoms as me .

Prices
A £95 Initial Assessment Includes:
A FREE 15 minute discovery call to discuss your symptoms or health goals, talk through therapy options, understand expectations of client and therapist, and ensure Nutritional Therapy is the right option for you.
Completing an in-depth comprehensive health questionnaire to identify symptoms, health goals, food intake, hydration levels, potential intolerances, nutrient deficiencies, lifestyle & environmental factors, and overview of the bodily systems under stress which may be contributing to your issues.
A 1-hour initial consultation (face to face, via telephone or zoom) where a thorough health history will be taken, further information will be gathered to pinpoint driving factors behind your health concerns, and for the client to get answers for any questions they may have (e.g. around food options).
Discussion and advice around any recommended functional testing (stool tests, adrenal or hormone panels).
Ability to access practitioner standard verified scientific testing, which look at a broader spectrum of nutrients/ pathogens/ hormones etc than standard GP tests (these tests are not available without working with a licenced practitioner such as a Nutritional Therapist).
A fully comprehensive Nutritional Therapy Plan, unique to your individual biology, symptoms, and health goals.
Practitioner liaising with other professionals where required (GP, Laboratories for testing, supplement professional companies).
Research into supplement efficacy and any potential interactions between supplements/ supplements and medications.
Suggestions around supplementation and lifestyle changes.
Any additional useful resources such as educational materials, journals, etc.
A £60 Review Appointment Includes:
Completing a health review questionnaire which involves understanding changes or improvement in symptoms, any new symptoms or health concerns, any barriers to health improvement, food intake and hydration levels.
A 30 minute follow up consultation (face to face, zoom or telephone) to discuss in more depth your progress, symptom changes, barriers or difficulties you have experienced, new health concerns you may want to address and further investigation into causative factors if necessary.
Advice and ability to access practitioner standard functional testing, as previously noted.
An updated unique Nutritional Therapy Plan as well as changes to supplement protocol.
Practitioner liaising with other professionals where required (GP, Laboratories for testing, supplement professional companies).
Research into supplement efficacy and any potential interactions between supplements/ supplements and medications
Call now on
0113 229 1300


for a

FREE

15min consultation

60min Initial Assessment

£95

30min Review Appointment

£60