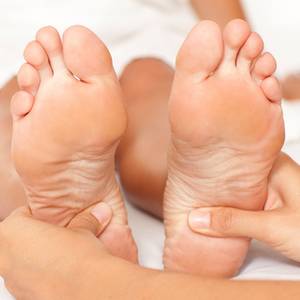 What is Refloxology?
The principle of reflexology consists of applying pressure to the feet, as there are particular areas which can impact on other parts of the body.
This ancient treatment is a valuable tool in assessing the patient's physical states, as crystals build up underneath the skin and indicate where an ailment (minor issue) is present in the body.


What are the benefits of Reflexology?
Through Reflexology treatment ailments can be treated and relieved. The process of reflexology is deeply relaxing, excellent for detoxification, emotional release and overall health.
It can be used once as a relaxation and general health tool or in a course to treat an ailment or achieve a specific goal.
Reflexology is also non invasive and perfect for people who are less comfortable with body massage.