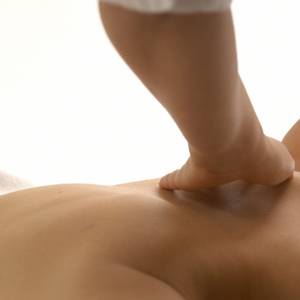 For a relaxing massage experience, a Swedish massage helps to relieve any muscle tension, stiffness, aches, pains and improves blood circulation.
Swedish massage Treatment in Leeds & Guiseley
To book your appointment or to treat your loved one call Physio Med on 0113 853 1269 now.
What is a Swedish massage?
The Swedish massage is the most common type of treatment. Its techniques serve as a fundamental building block for other types of massage treatment.
Why choose Physio Med for a Swedish massage treatment in Leeds or Guiseley?
We've helped thousands of patients, for over 25 years in the Leeds and Guiseley area.
A Swedish massage treatment makes a fabulous gift for a loved one. Whether it's for Valentine's Day, Mother's Day, an anniversary, a birthday treat or a Christmas gift, a massage treatment will help your loved one feel more relaxed.
Swedish massage prices
£23 for 30 mins
£38 for 60 mins