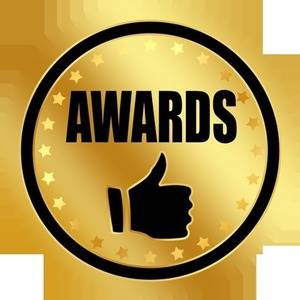 Leeds-based Physio Med has been recognised at a prestigious awards ceremony for the third year in a row – this time alongside its client John Lewis Partnership (JLP).
JLP was awarded the Employer's Rehabilitation Initiative of the Year at the Rehabilitation First Awards having worked with Physio Med to increase productivity and reduce sickness absence rates amongst its staff.
JLP employs more than 90,000 staff across its UK sites, including John Lewis and Waitrose stores, distribution centres and group sites. Many of the job roles at JLP – from retail sales to warehouse operatives, office workers to security workers – can be physically demanding and JLP found that employees suffering musculoskeletal disorders (MSD) were often absent for extended periods or less productive at work while waiting to access NHS physiotherapy, which can take up to 14 weeks.
JLP Partnership Health Services worked with Physio Med to implement its innovative, and award winning, PAL (Physiotherapy Advice Line) service, providing fast access to a blended approach of fast-track telephone triage, remote multimedia self-management and on-site face-to-face treatment/advice.
Over a twelve month period, 2,324 appropriate referrals were made to Physio Med. 89% of those off sick at the point of referral returned to work following treatment and overall 96% of all who used the service were safely maintained at or returned to work.
Physio Med's treatment resulted in a 24% improvement in productivity and function – equating to 1.2 days per person working a five day week. This is estimated to have saved JLP 41,010 working days in total, delivering excellent ROI of 5:1.
Physio Med has previously been recognised at the Rehabilitation First Awards for its work with public sector organisations St Helens and Knowsley Teaching Hospitals NHS Trust and North East Ambulance Service.
Recognising the achievements of JLP and Physio Med, Stephanie Denton, Editor of Post magazine and head judge at the Rehabilitation First Awards, said: "This entry stood out as it showed a good solid commitment from a progressive employer using a simple practical solution to aid musculoskeletal disorders."
Physio Med's Managing Director Phil Clayton, said: "We're absolutely thrilled that Physio Med's service has been able to achieve such fantastic results for the John Lewis Partnership. Being recognised in the rehabilitation industry for three years in a row for providing an excellent service is a strong achievement and we're proud of our great team that helped make it happen."
The awards ceremony took place at the Royal Garden Hotel in London on Friday, 11th September.