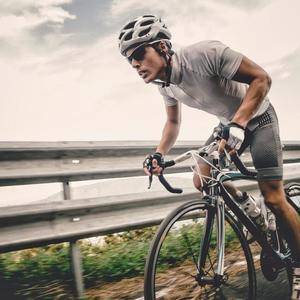 Treatment for Sports Injuries
Sports Injuries Our Chartered Physiotherapy team has worked with many professional athletes and clubs including Bradford Bulls and Dewsbury Rams RFC.

We deliver the highest quality of treatment and care for musculoskeletal injuries picked up both on and off the field.
Our affordable and effective programmes are tailored to each client and begin with a comprehensive assessment to get to the root of your injury, allowing us to work closely with you to get you back in the game.


FMS - Functional Movement Screen
It is something you runners, cyclists, swimmers and athletic performers are looking to achieve no matter what it takes; the ultimate Personal Best (PB)!
We know so many performers struggle to get there due to picking up minor niggles during training that leaves you feeling disappointed and frustrated to say the least!
Whether it be perfecting your golfing swing, running stride or swimming stroke, we have specialised programmes tailored to your favourite sport that help identify your limitations, weaknesses and asymmetries to perfect your performance.


What is functional movement screen?
As a product of innovative and ground-breaking research, we are lucky enough to have physiotherapists on our panel specialised in the FMS system. This standardised approach enables our physiotherapists to identify the weak links in your movement chain in order to develop individualised corrective exercise programmes. This assessment technique is used by top level Physiotherapy coaches in order to improve an individual's overall strength and performance.
The philosophy behind the functional movement screen is that, in order to maximise your performance, the whole body must be functioning correctly. Ignoring a weak link in your movement system increases your risk for serious injury and jeopardises physical performance.
We will put your physical abilities to the test by taking your body through specific movements that will enable us to highlight any weaknesses or muscular imbalances. Any abnormalities in movement patterns can be identified using this screening system which has been developed by innovative and ground breaking research. We then work with you to tackle your weak spots through a tailored strength and conditioning programme to fine tune your performance.


The functional movement screen can help you:
Identify physical imbalances, limitations and weaknesses
Restore and enhance the optimal movement patterns required for top level performance
Highlight areas in your training programme you need to work on
Identify movement compensations which could help reduce your risk of injury


Who can use the FMS?
Patients wanting to increase their physical capacity
Patients discharged from Physiotherapy who are wanting to return to their favourite exercise
Athletes wanting to get the extra edge and reduce their injury risk
Anyone looking to improve their movement capabilities in everyday life
FMS is an excellent method of gaining a clear and scientific picture of how your body is working on either a one off visit or on an ongoing basis
Corrective Exercises - Form For Fitness
Is your gym technique holding you back from achieving your fitness goals? Many of us attend gym classes or head for the weights section without any real knowledge on correct exercise form. This can lead to all sorts of sprains, strains and other injuries following your workout which could be easily avoided.
Our Physiotherapists run sessions teaching you the 'perfect technique' for a large variety of exercises at our onsite gym. This could help take your strength and fitness goals to the next level and make you stand out from the rest.


What is proper form?
It is the quality of your training programme over the quantity of exercises you manage to squeeze into each session. The time your muscles spend under tension, the angle of your movements, range of motion and many other factors influence your resistance training results.
We help you understand the mechanics of your training in order to get the most benefit out of your sessions and prevent injuries caused by incorrect technique.
Prices
30 min initial assessment
£38.00
30 min sports physiotherapy treatment
£38.00
30 min corrective exercises treatment
£38.00
One hour functional screen movement treatment
£70.00