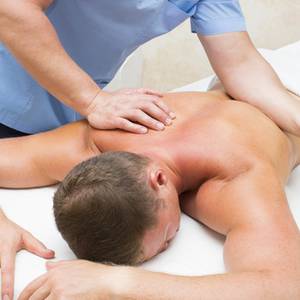 Why a sports massage?
This type of massage treatment helps to improve physical performance and mobility by manipulating soft muscle tissue. As a result, a sports massage helps to reduce the build up of lactic acid in the body that helps to prevent muscle soreness. Whether you're an athlete, regular gym goer or have a physically demanding job, then a sports massage would benefit you.


When to have a sports massage?
In between workouts or physical activity
After physical exercise, your body needs to recover. By having a sports massage, you're helping the body flush out the lactic acid build up. Without removing lactic acid from the body, you can jeopardise your physical performance and be more prone to injury.
Pre event sports massage
A sports massage before an event such as a marathon, long distance cycle race or an athletic competition can provide a range benefits. Some of the benefits include a greater range of motion, relaxation and help to relieve any muscle tension.
Post event sports massage
Congratulations, you've completed your sporting event. Whether it's the London Marathon, the Coast to Coast Cycle Route or even playing football or rugby, the body needs to recover. It's essential to relax those muscles and relieve any aches or pains afterwards. Sports massage will help you to recover more quickly and reduce any underlying injuries that you may be unaware of.
You don't have to be an athlete to benefit from a sports massage
If you're involved in lifting heavy items all day or involved in any physically demanding job, your body will also reap the benefits of a sports massage.
Frequently Asked Questions
Prices
30 min sports massage (Leeds clinic only)
£25.00
60 min sports massage
£40.00