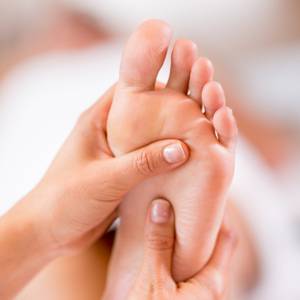 Podiatry or podiatric medicine is a branch of medicine devoted to the study of disorders of the foot, ankle, and lower extremity...
The term podiatry came into use in the early 20th century in the United States and is now used worldwide.
A Podiatrist is a specialist practitioner who diagnoses and treats conditions affecting the foot, ankle and structures of the leg.
Here at Physio Med our Podiatrist Dale Halford, who qualified from the Durham School of Podiatry in 1986, specialises in lower limb biomechanics and after deciding to specialise in Podiatric surgery, is now also a Consultant Podiatric Surgeon.
Prices
£150: Initial Consultation
£95: Follow up consultations
£10+: Pre moulded semi functional Orthoses
£70: Pre moulded Orthoses
£220: Casted Orthoses
For injections and surgical intervention please contact us to discuss your requirements.